715 Fairfield Ave. Bellevue, KY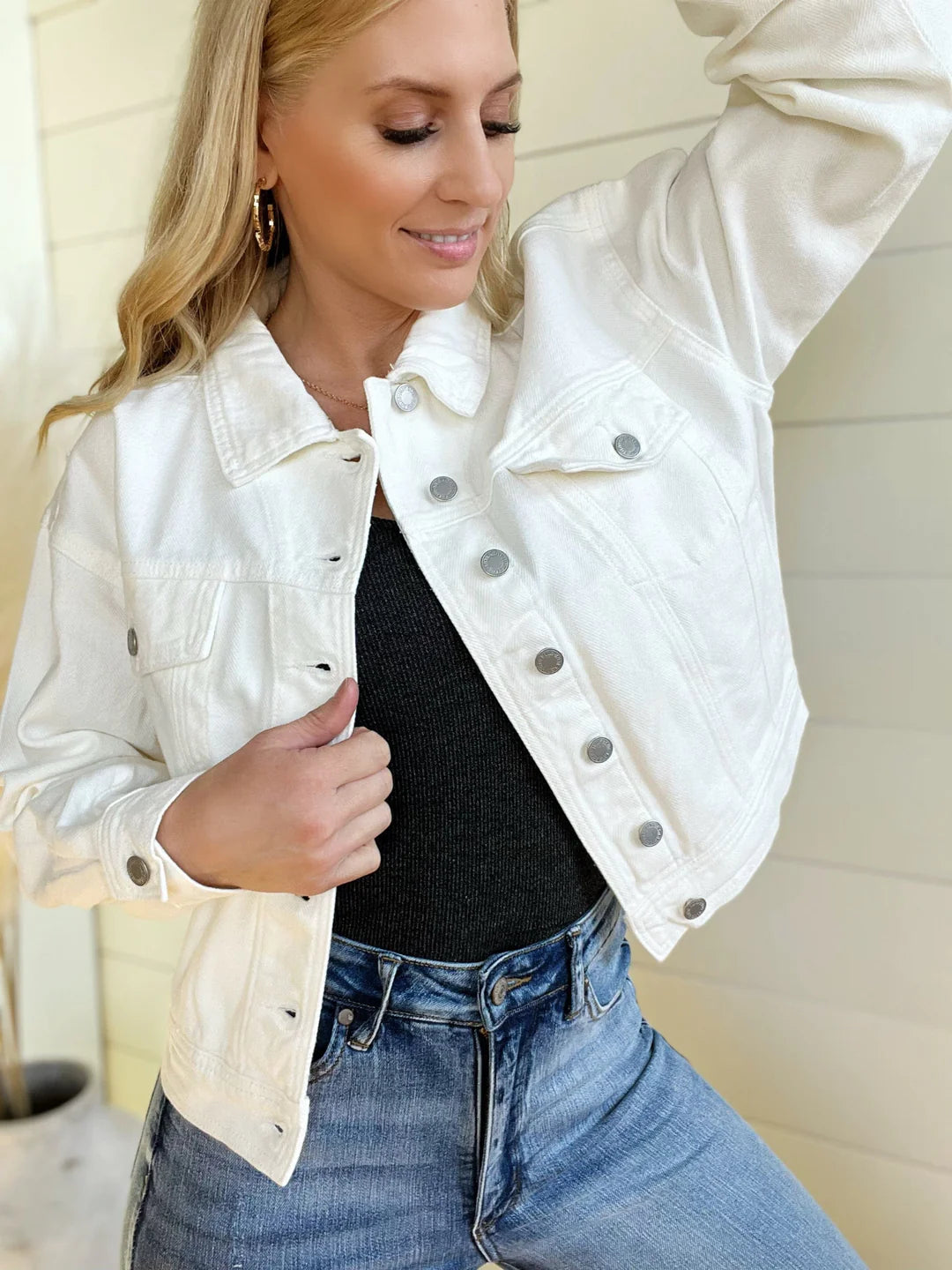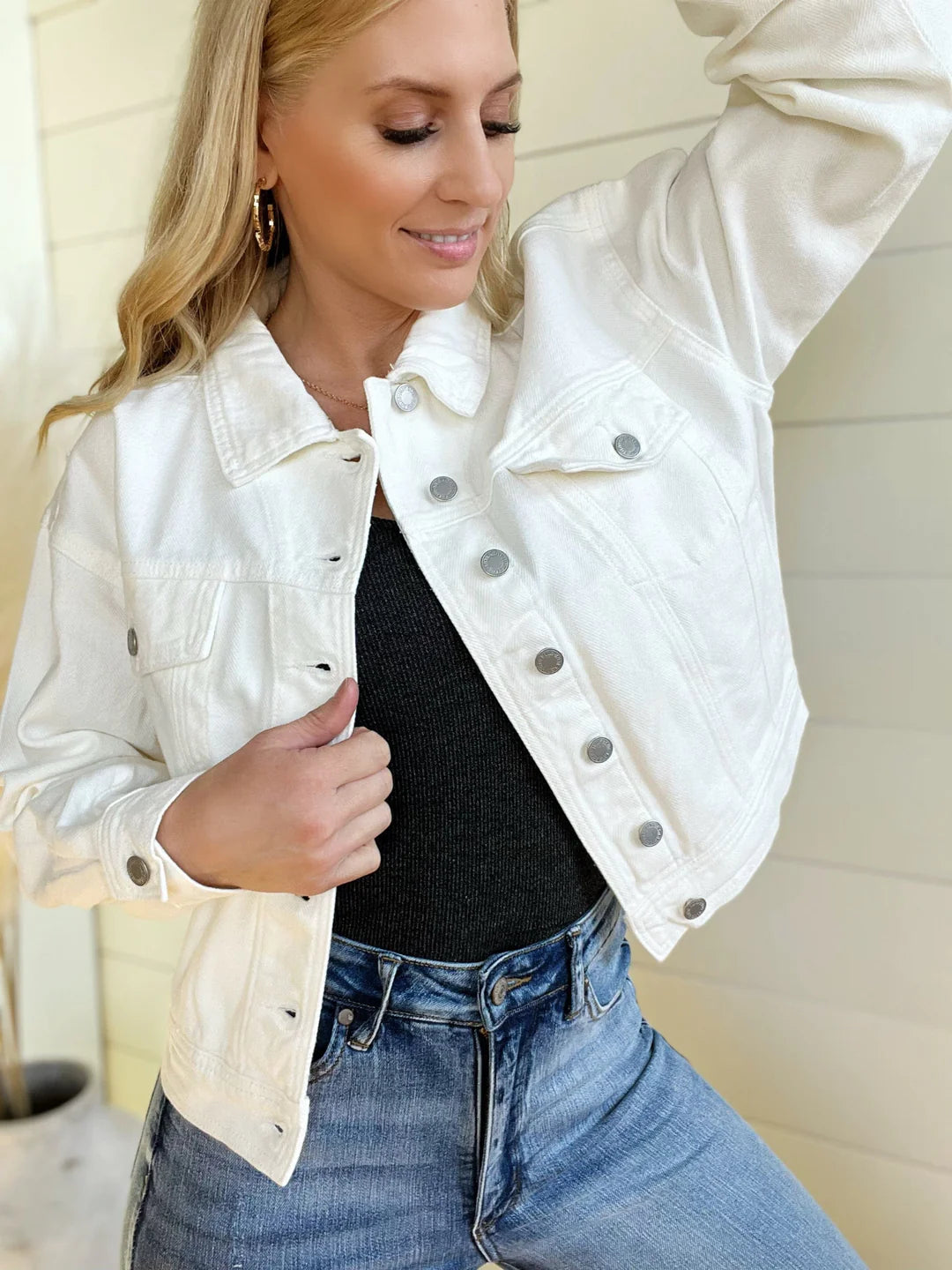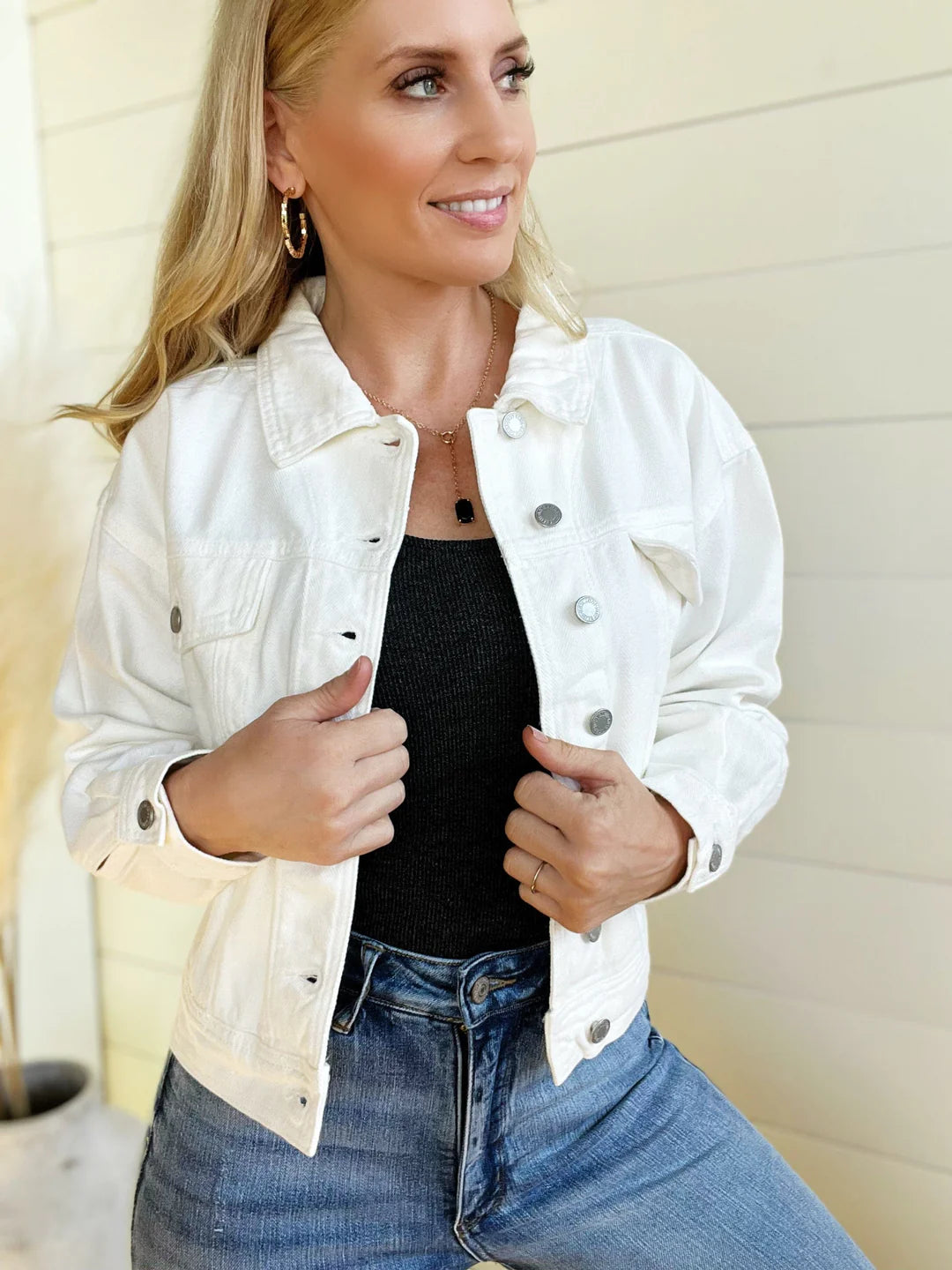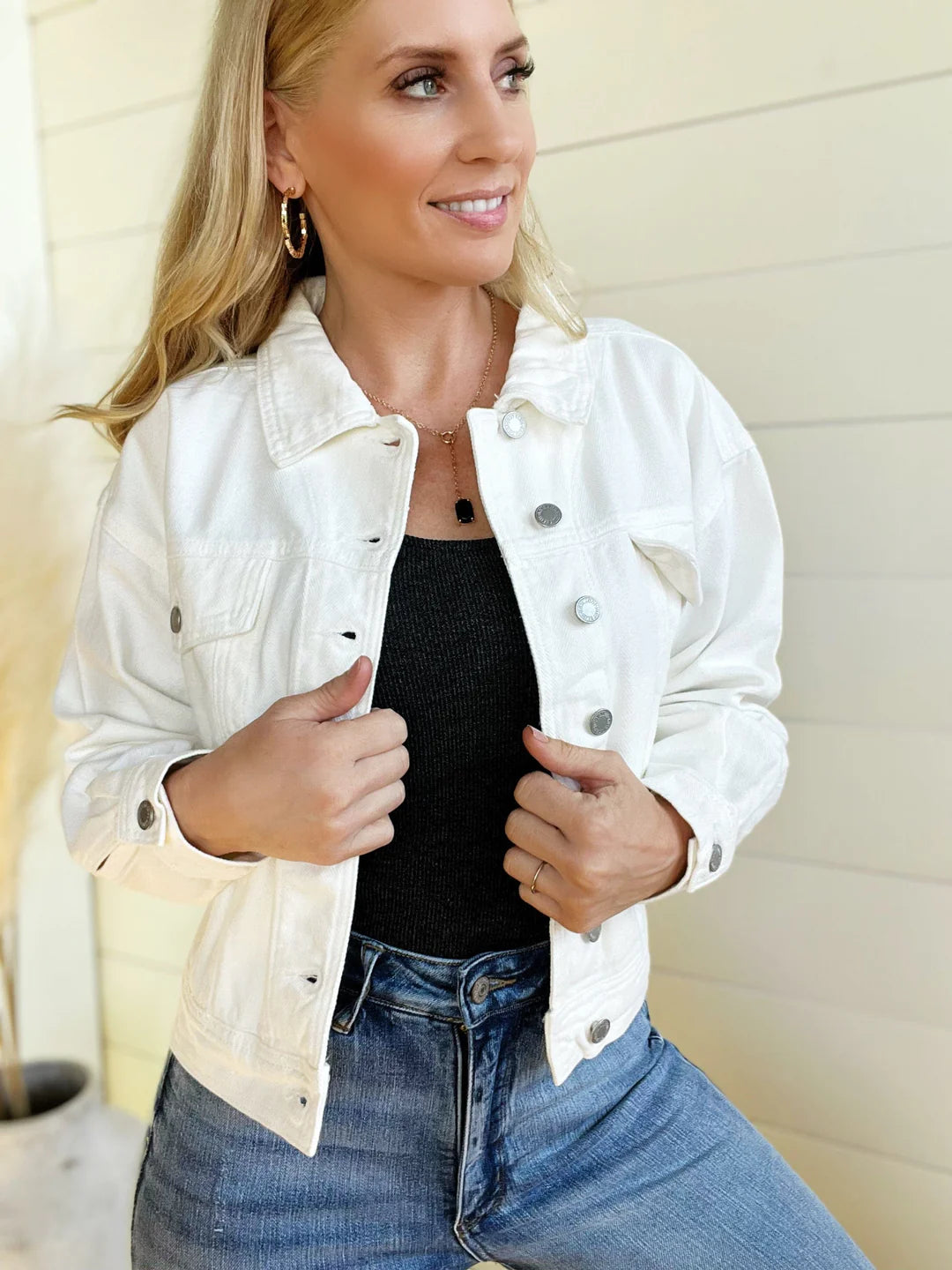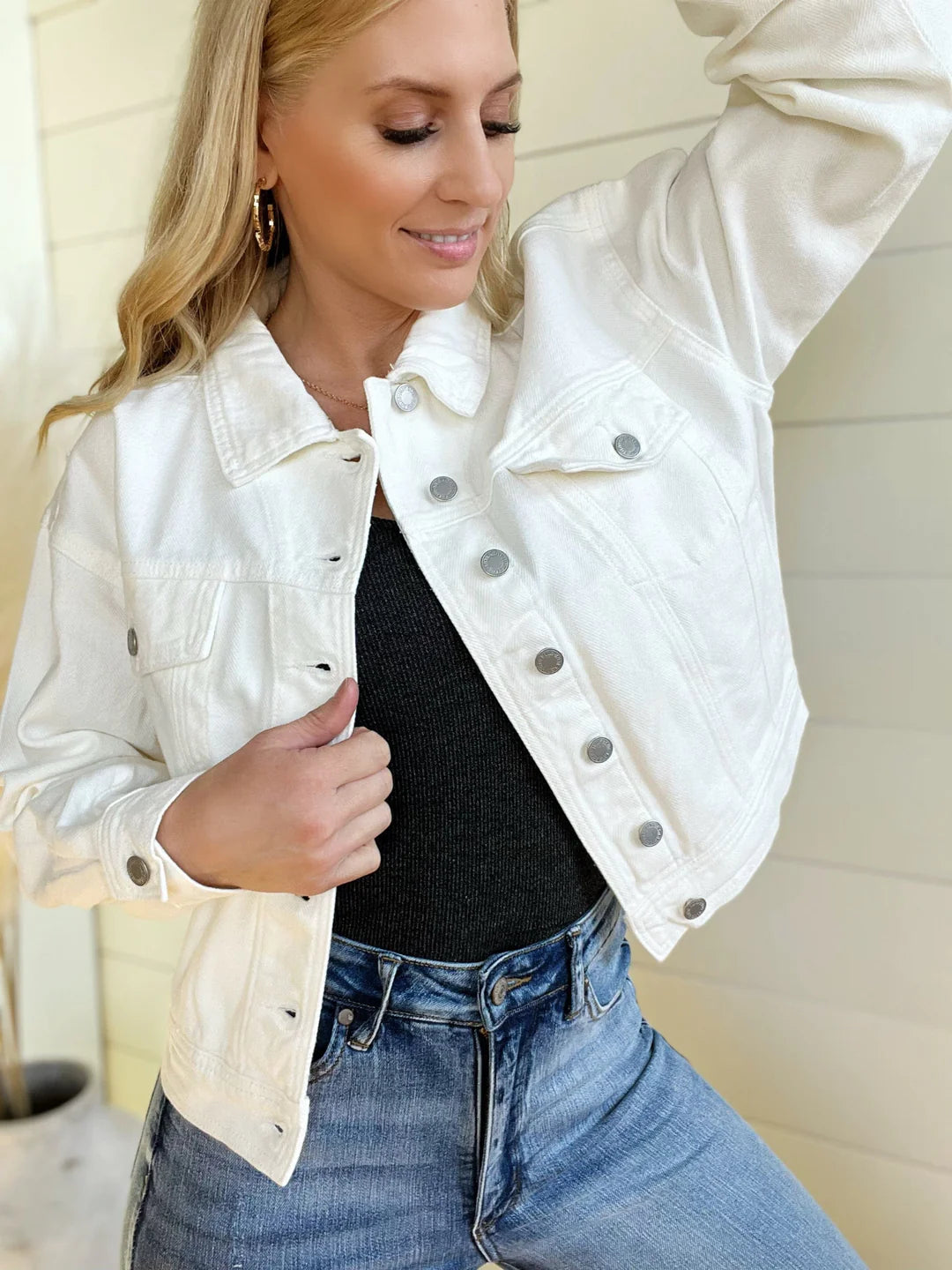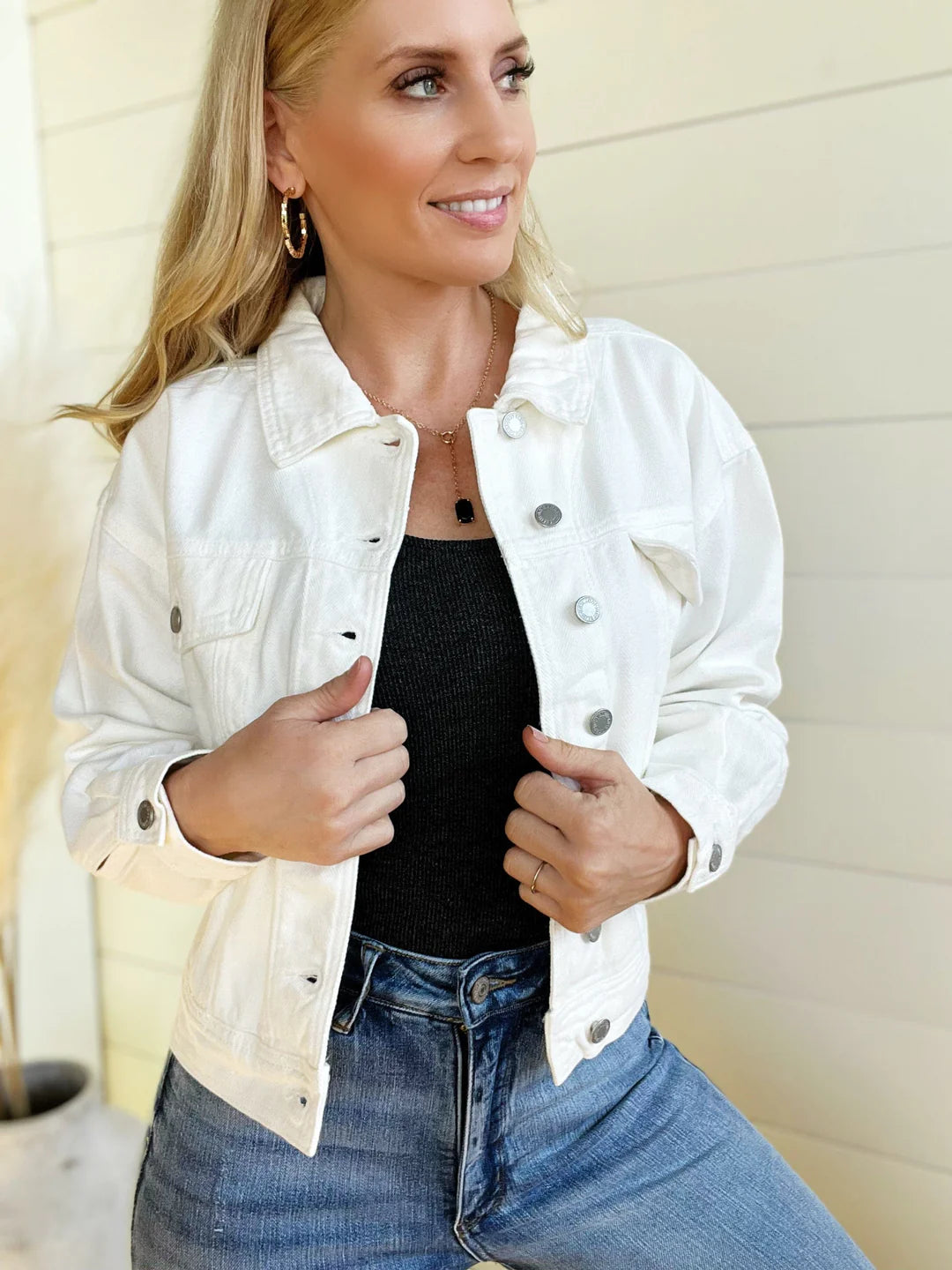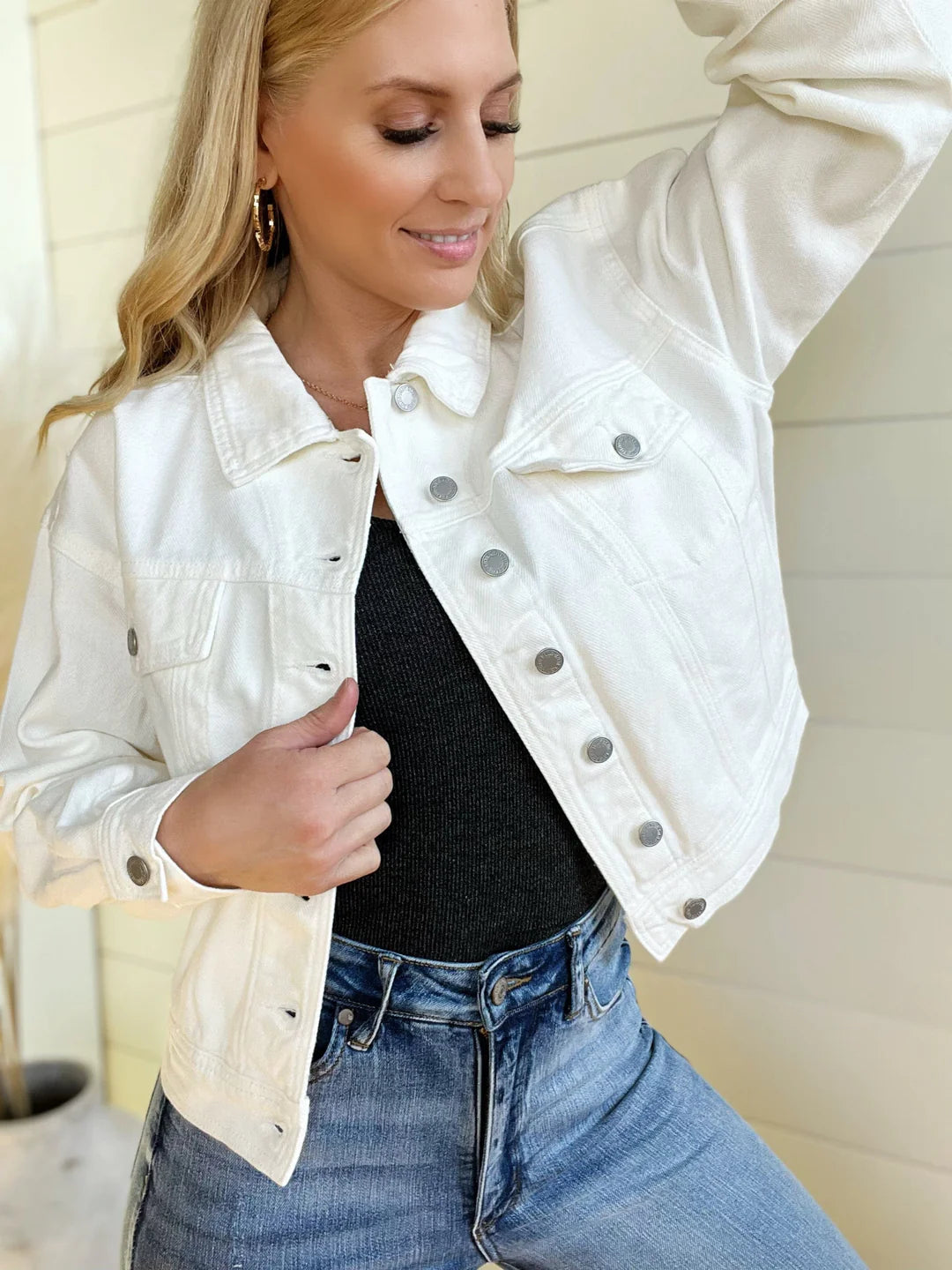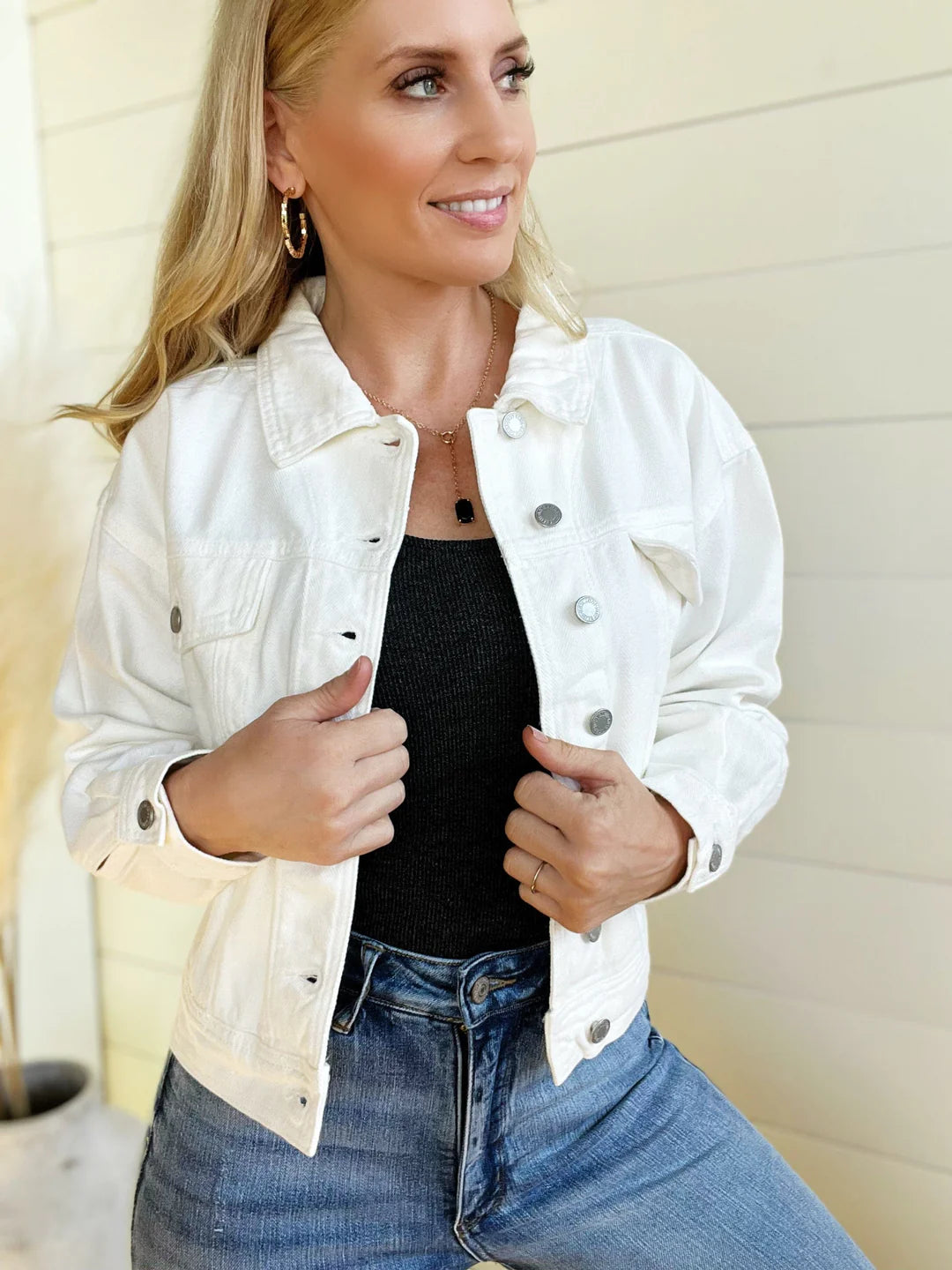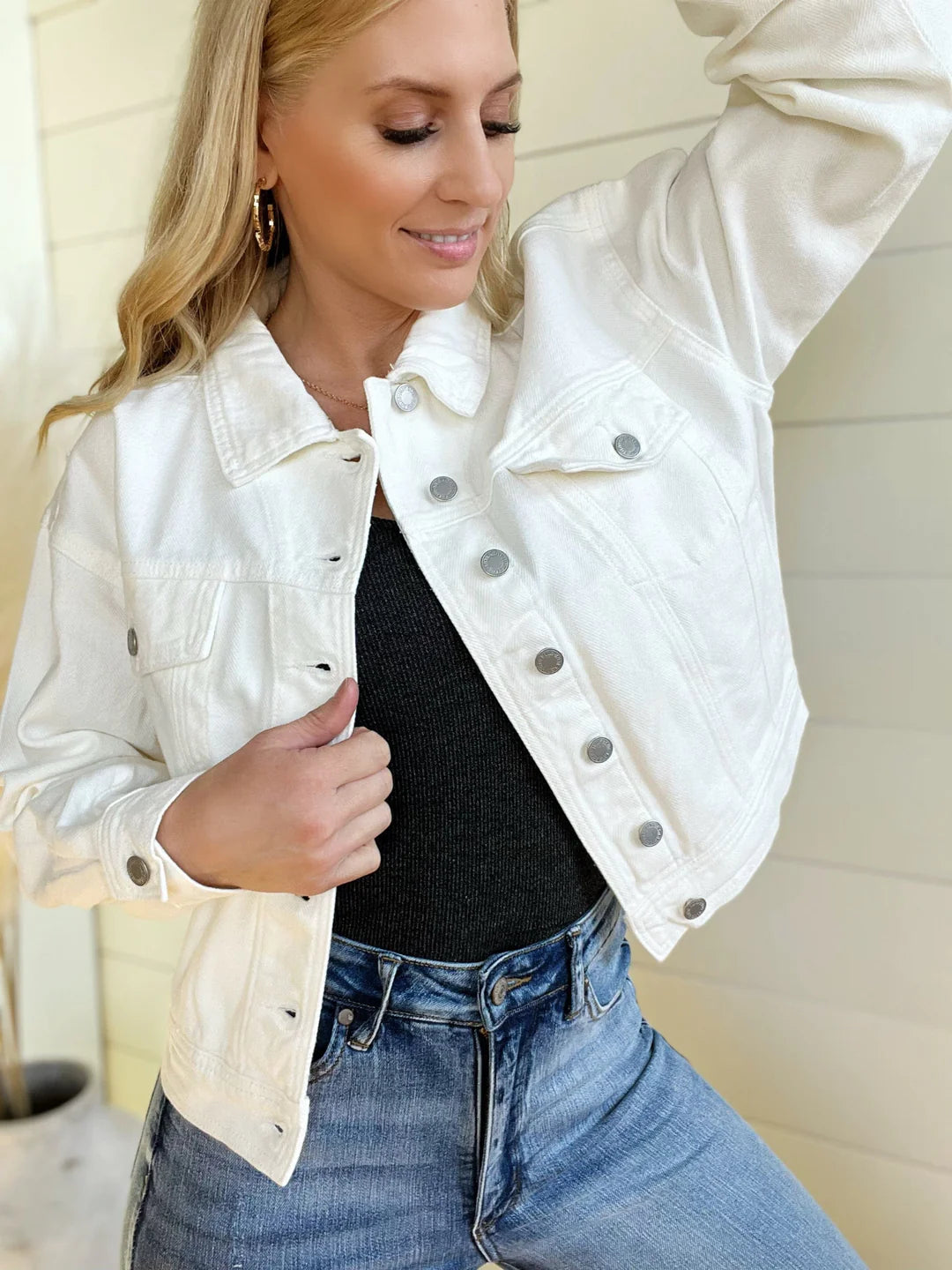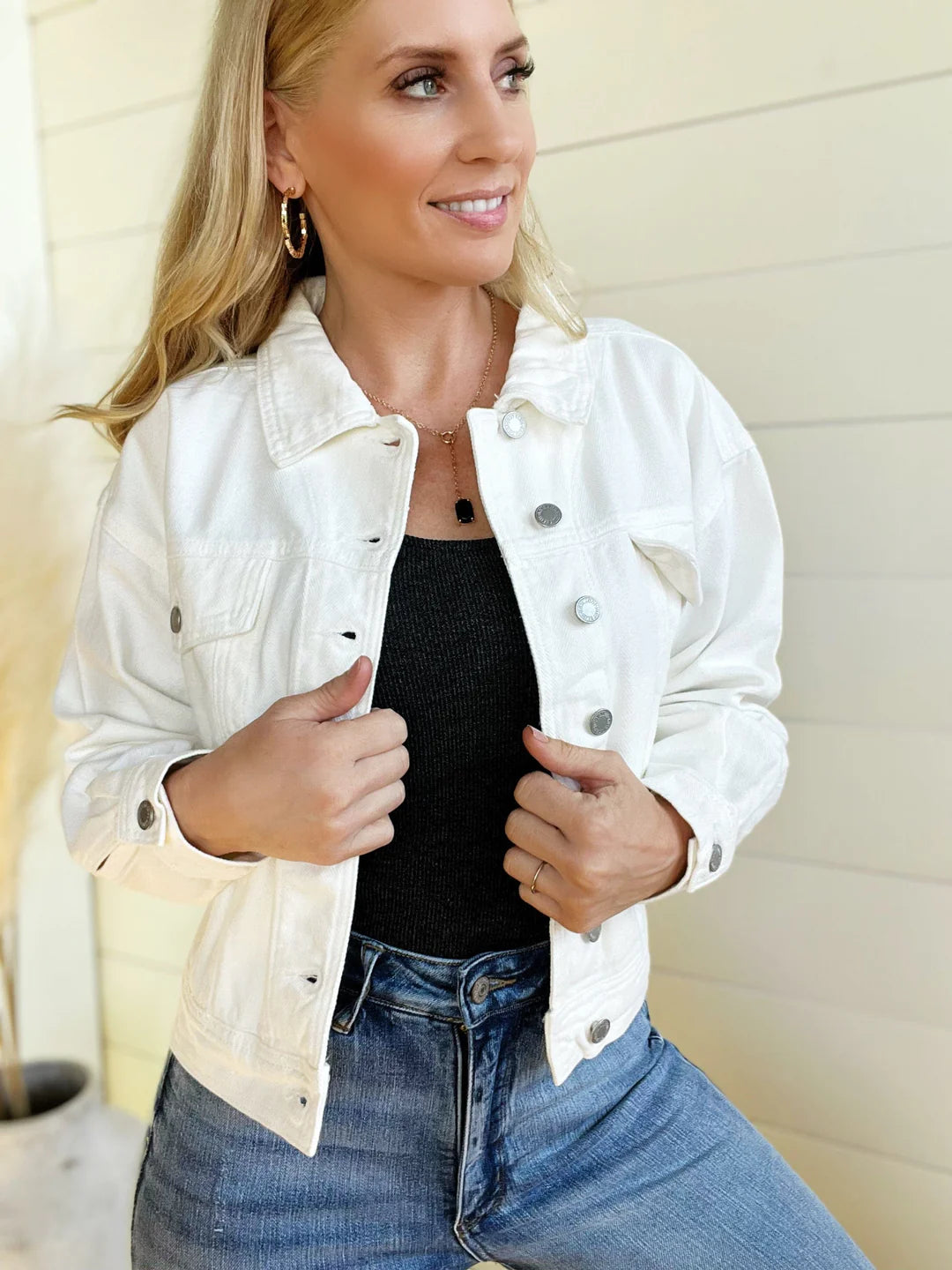 Judy Blue Denim Boyfriend Jacket-White
How often do you come across a white denim jacket? Mix that with the highly respected brand, Judy Blue, and you have a match made in heaven! Pair with literally anything, it's white, it goes with everything! We just know if you add this to your collection it will definitely be your go to!
Bust Lying Flat: S-22" M-22.5" L-23.5"
Length: S-21" M-22" L-22"
100% Cotton