Use Code 20offgc for Cyber Monday 20% off Gift Cards ❅ 715 Fairfield Ave. Bellevue, KY 41073 ❅
HELLO BEAUTIFUL
Be comfortable in your skin and don't pay extra for it. At Ape Made It, we believe that friends should be able to shop with friends regardless of their size!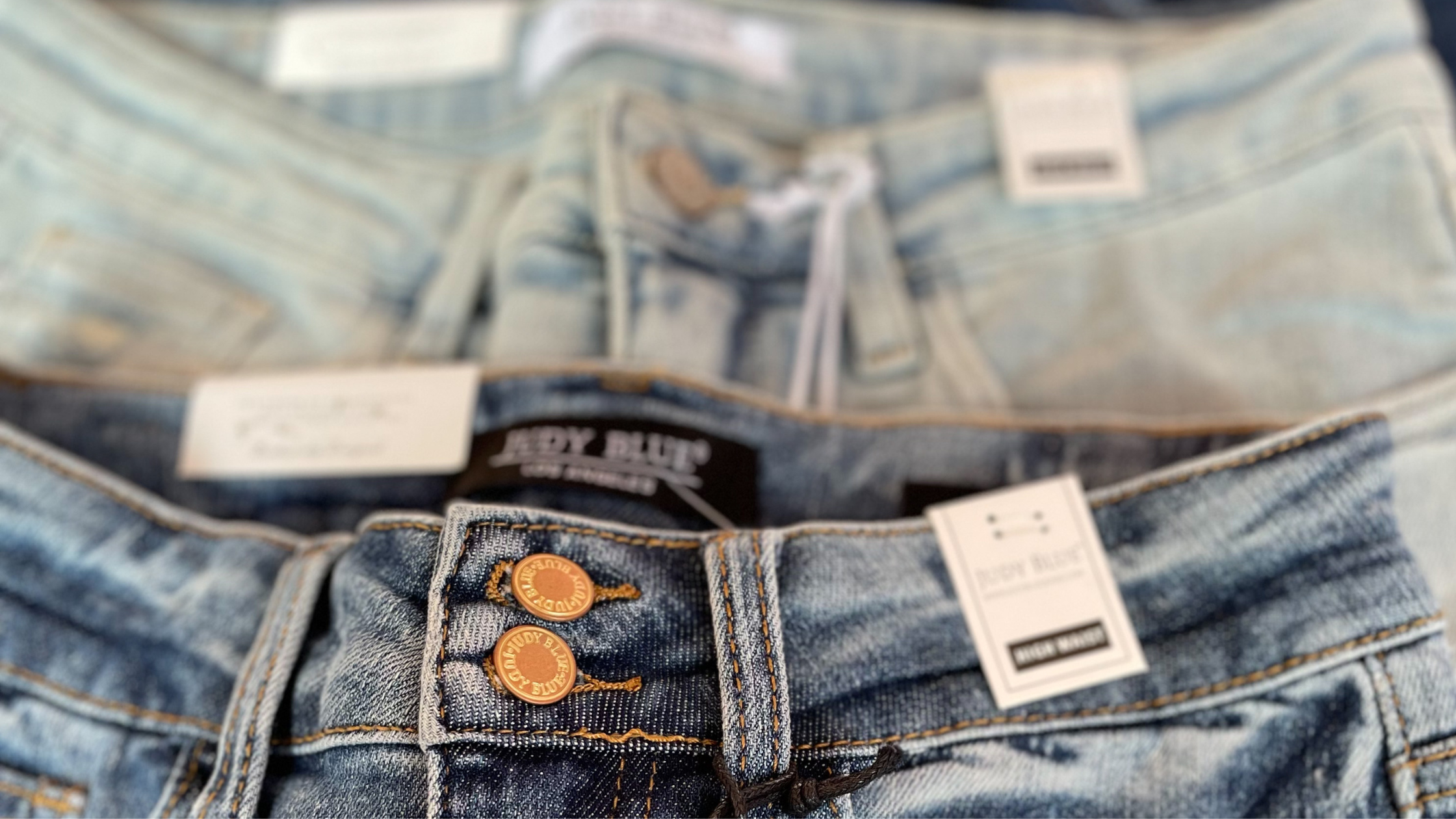 JUDY BLUE
Denim jeans in a variety of styles with comfort in each pair. If you've never tried Judy Blues before, you really just have to try a pair for yourself to see what the hype is all about. 
What To Love About Judy Blue Jeans
Judy Blue Jeans are very versatile. They come in so many different shades, styles and cuts.
These jeans are COMFY!
The fit is unlike any other jean out there!
These Jeans bounce back after every wash! Which I love. 
These jeans fit everybody type and size. Which is super important! 
These Jeans are so cute + the stretch is phenomenal! 
ApeMadeIt Boutique
715 Fairfield Ave, Bellevue, KY 41073
CLOSED SUNDAY/MONDAY
Tuesday - Wednesday 11-5pm
Thursday - 11-7:30pm
Friday - 11-5pm
Saturday 10-5pm